Amazon Advertising & Marketing Services
Amazon Advertising and Content Management
Advertising and Content are the bread and butter of any successful Amazon strategy; it's how you drive traffic and convert your customers.
We manage your Amazon advertising campaigns and optimize your Amazon content, not only to lighten your load, but to help you realize your full potential on the world's fastest growing marketplace. Whether building out brand new strategy or optimizing a well-established catalog, we approach Amazon account management with holistic success as our goal. It's not about one-metric growth; it's about the elevation of an entire business.
Getting to know our 3 advertising solutions
We offer a variety of search advertising across desktop and mobile, providing brands with tailored solutions to deliver on individual marketing goals and business needs:
Buy Amazon Seller Central Management Service ! Only 9,999/-
We develop, implement, and continually optimize your Amazon Sponsored Advertising (PPC) strategy to achieve long-term gains and sustainable growth on the platform.
Right now, millions of Amazon customers are searching to make their next purchase. Get your product or brand in front of these high-intent purchasers when you partner with our advertising team. We use data-driven keyword strategies to reach Amazon customers at all ends of the marketing funnel. Our custom advertising dashboard gives us the ability to make split-second campaign adjustments and provides you the transparency of real-time reporting 24 hours a day.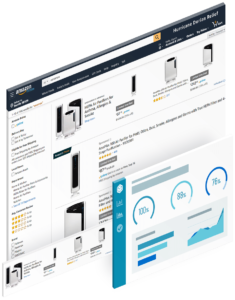 Amazon is a great place to score major returns on your advertising investments, but competition is getting tougher and the market is becoming more crowded.
We keep the return rolling by constantly optimizing your Amazon advertising strategy. We never lose site of your KPIs and adjust our approach to maintain growth even when competition is stiff.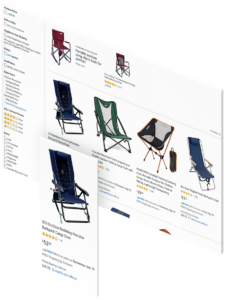 We know how to maximize this important KPI using the right combination of data and expertise.
Drive Incremental Revenue
ROAS isn't the only driver of success on Amazon. We look to deliver incremental revenue at every opportunity.
Budget-Friendly Strategies
Don't have an unlimited budget? We don't expect you to. Instead, we work within your bounds to achieve the best possible result for your business.
Understanding pricing and payment
All sponsored ads are pay-per-click, meaning you only pay when a person clicks on your ad. We support payment by all major credit cards.
Here are the ways you're able to manage your advertising budget:
Discuss Your Project With Us.!
Get the Support You Need To Sell Online.
vinsonecommerce@gmail.com